Turning an Apple G4 PowerBook into a workstation
Why?
A collegue of mine accidentally dropped his Apple PowerBook from a book closet.
The TFT screen was badly damaged and the repair costs were insanely high.
He decided to take off the TFT screen and make an OS X/OpenBSD workstation out of it :)
The specs of his Apple PowerBook are:
G4 867Mhz cpu
256Mb ram
40Gb hdd
Nvidia GeForce 4 GO
It was a real pain to remove the TFT screen as the whole machine had to be taken apart.
Pictures
Enjoy the inside view of an Apple PowerBook...
Click on the tumbnails to get a 1024*768 image.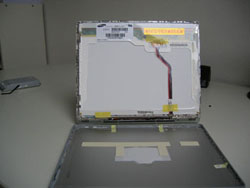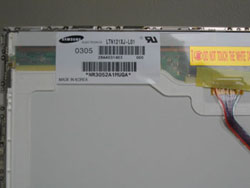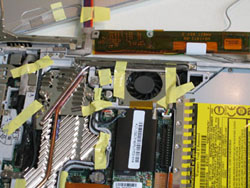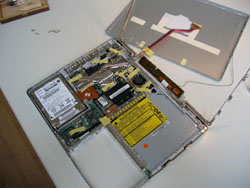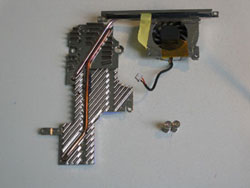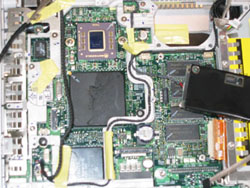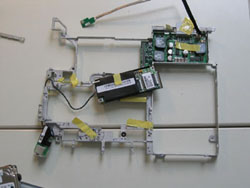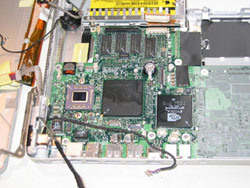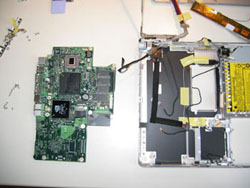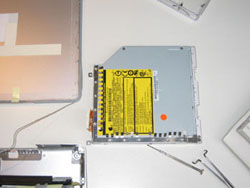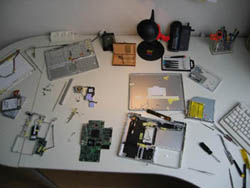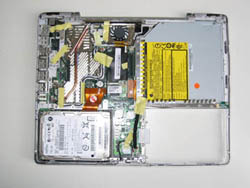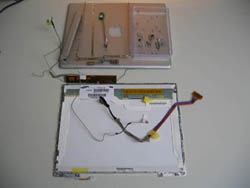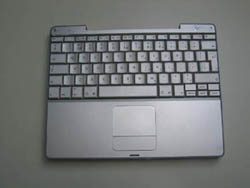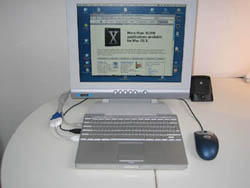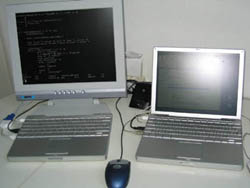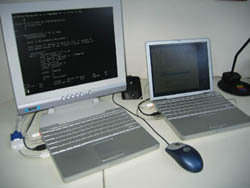 The PowerBook workstation now runs happily next to his new PowerBook ;)